Once again, I find myself with a stack of great books and not enough time to support all of them as much as they deserve. On the one hand, this is always a good problem to have; despite everything like [insert today's daily fucking disaster], the world is producing and publishing a ton of great literature. I'd always rather be pulling my hair out trying to find a way to write about all the books that deserve attention than scratching my head trying to come up with content. But on the other hand, I'm surrounded by books that deserve support (feel free to read this as "writers who deserve money,") and I know there just isn't the media space for it.
Perhaps with the resurgence of indie bookstores, newspapers and other media outlets will also begin realizing that the coverage of books does more for their communities than helping book clubs make their next selection. Book coverage provides space for a broader exchange of ideas, a starting point for wider conversations about important issues, and an avenue for providing in depth information and context for events, ideas, and controversies. Perhaps the success of online book coverage and podcasts along with the return of independent bookstores will motivate local media to return to book coverage and writers will no longer have to sacrifice adorable woodland creatures in the hopes of inducing a mention on NPR. Perhaps the state of political discourse in this country and the obvious catastrophic consequences of that discourse, will awaken managing editors to how important book-type thinking is to making smart political decisions and show them they have a responsibility to bring books and book-type thinking to their communities.
But, until then, I'll do what little I can, including these round ups. One important note: I haven't read every story in the collections mentioned below, but I was excited by what I did read. If you're a fan of short fiction, you'll find a lot to be excited about in this list. (Though, if you're a fan of short fiction you might already have heard of these.) If you're not, I'm sure there will be a book in here you might want to try.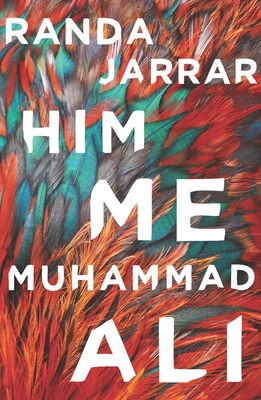 Him, Me, Muhammad Ali
by Randa Jarrar
This is one of the books that I was reading and enjoying when the election shattered my reading brain for, oh, let's say a quarter. For a few years, I kept reading short stories in lit mags and anthologies that seemed to cram moments of magical realism into their narrative because...I don't know, maybe there was a trend I missed or maybe the authors hadn't figured out a better way to imply the magic inherent in daily life when viewed through the lens of literature, or maybe they were just sick of all the wannabe Carvers cluttering their workshops with long, hard talks, over rapidly diminishing whiskey bottles.
But Jarrar's magical realism is successful, feeling natural in the moment that you're reading, while also revealing the fundamental strangeness of existence. And it's good enough to be the conference read for Grub Street's Muse and the Marketplace.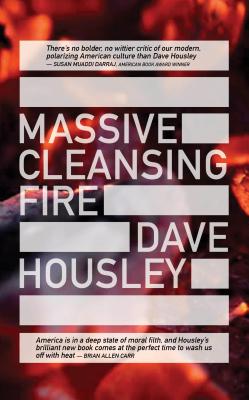 Massive Cleansing Fire
by Dave Housley
Dave Housley's collection is like a cross between Cormac McCarthy and Lydia Davis. (Yes, that is a sentence you just read.) Mixing the flash fiction form and occasional analytical narrative distance of Davis, with the scorched-earth lyricism of McCarthy, while using the narrative frame of always encroaching flames, Housley's stories create a new and piercing perspective on our current slow-motion apocalypse. I mean, one of the longer stories is called "Seven Clowns Before the Explosion," for fuck's sake. That alone is worth the price of admission.
The collection also has an interesting structure, as Housley circles around and re-approaches ideas, images, and situations. "The Fires" series examines the last moments before a mysterious and relentless fire consumes the situation. "Those People" and "You People" examine a black man on a celebrity cruise featuring a Paula Deen style character, complete with public racist remarks, and "The Combat Photographer" series looks at a combat photographer adjusting and not adjusting to life without the constant approach of fire. Too often, the phrase "linked stories," is marketing speak using either tenuous connections or repeated characters to grasp at novel-level sales, but
Massive Cleansing Fire
does it the right way, using the variety inherent in a collection of short-stories to explore topics in a way the singular perspective of a novel really can't.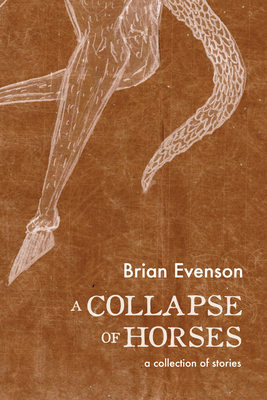 A Collapse of Horses
by Brian Evenson
I've been circling Evenson's short fiction for awhile now after reading his dark, cynical, depressing, can't-tear-your-eyes-away sci-fi novel
Immobility
(I also recently read and really enjoyed his novella on "identity in a poisoned world where the remaining 'people' (if they can be called that) exist as identities in single brain" sci fi novel
The Warren
). And they're published by Coffee House, so you know they're going to be good. As someone who has dabbled in, but never executed, pulpy genre writing, I'm intrigued by someone who can move between such different styles of thinking.
You can tell they're written by the same brain however, as the stories in
A Collapse of Horses
have a similar darkness and cynicism, just without the narrative shield of a radiation poisoned planet. In the short stories, you have to confront the grimness head on. But, there is a kind of beauty to this darkness, something in the marks left on the world by the struggle of life that transfixes the eye. Evenson's stories are like those black and white pictures of the elderly who wear the contours of their lives in the wrinkles on their faces or like aerial photographs of abandoned quarries.
(Oh, I once tweeted that I would love to write a video-game with Evenson. I stand by that wild flight of fancy.)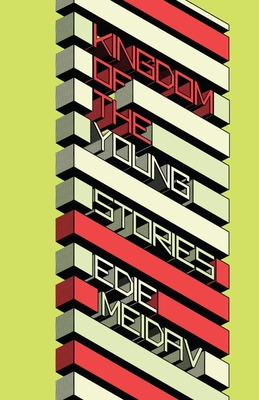 Kingdom of the Young
by Edi Meidav
The first couple of stories in Meidav's collection immediately reminded me of Donald Barthelme. There are lots of different ways to be weird, and I've always believed that freedom for weirdness can be most easily explored in short fiction where you aren't required to sustain your weirdness for the length of the novel. In short stories (and poetry but in a different way, and also essays, but in an even more different way) you can present something that is both complete and just a dabble into some weird idea you had.
The same probably also goes for the emotion of "unsettling." There aren't that many novels that explore that slightly off-kilter emotion of being "unsettled," and those that do, tend use it as a precursor or component of fear rather than as a complete emotion in itself. Meidav's short stories are the best kind of weird and unsettling.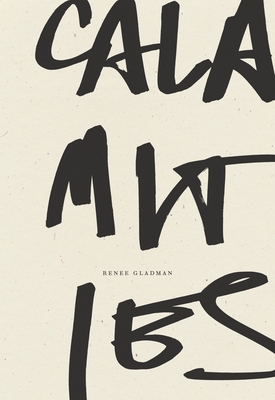 Calamities
by Renee Gladman
I'm still not sure I've figured out what
Calamities
is a collection of, or even, if it's a collection at all. Each little "prose object" could be a self-contained short story or a chapter in a novel. Or a chapter in a book-length essay. Or all three. Or something else I haven't imagined. But whatever they are they're brilliant and I've been wanting to tell you all about it.
Each of the untitled sections begins with the line "I began the day," and goes, well, somewhere. Sometimes through a relatively banal almost "Dear Diary," series of events, sometimes through critical, narrative, or creative considerations, and sometimes to places that don't fit into any neat categorization. But that's why I love Gladman's work. We naturally categorize things and there are good and bad results at that tendency to sift, organize, and label. On top of all the self-contained ideas and images,
Calamities
forces us to examine that drive.

Prose-poem-essays? Grammar-tized thought-chunks? Or maybe I'll just stick with "prose objects."