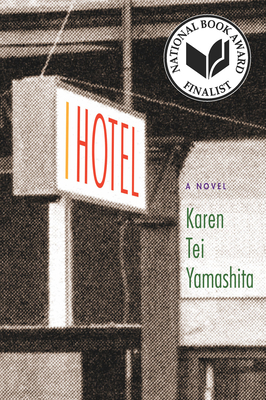 When I create canons in my head (you all do that, too, right? Build
hypothetical syllabi
as a way to organize all the books that are special to you?) I have a category for the great Massive Postmodern Novels, that particular type of doorstops of stylistic experimentation, paranoia, bombastic imagery, and existential unease written in the late 20th and early 21st century. Given that you can draw a pretty straight line from some of my all-time favorite books (
Don Quioxte
,
The Life & Opinions of Tristram Shandy, A Gentleman
, and, of course, my good friend and yours,
Ulysses
) to the Massive Postmodern Novel, and that I generally like a challenge in my reading, it makes sense that I would have an affinity for this sub-genre. And I doubt my personal canon is all that different from other fans of the genre. I think there would be broad agreement that, if we're working in trinities, the holy trinity of Massive Postmodern Novel would probably be something like
Gravity's Rainbow
,
Infinite Jest
, and
Underworld
. But, really, who needs trinities?
With re-issues of her books
Through the Arc of the Rain Forest
,
Brazil-Maru
, &
Tropic of Orange
and a
new book
exploring her personal history including her family's internment during WWII, (which is stunning and brilliant. More on that in a Reading is Resistance post later) I think it is now time to elevate Karen Tei Yamashita's
I Hotel
to that pantheon of great massive postmodern novels. It has everything those other great novels have. Like
Life: A User's Manual
(which would probably be in my top five of massive post-modern novel), it uses a building, rather than a series of events or the arc of a character's life, as its center of gravity; like
Gravity's Rainbow
and
Underworld
, it uses its center of gravity to explore a rapidly changing society, and the political and cultural conflicts such change creates and/or is driven by; like
Infinite Jest
and much other postmodern literature, it experiments with the format and style of storytelling with sections formatted as comics, plays, film scripts, philosophy, textual representations of dance and jazz performances, and more. Finally, like nearly all of postmodernism,
I Hotel
also explores how meaning is made, directly concerning itself with not just telling a meaningful story, but exploring how stories become meaningful. And, as should be obvious by now, its massive. And it's brilliant.
I think there are a lot of reasons why postmodernism lent itself to these massive novels and exploring those reasons a bit will, I think, only heighten our sense of the importance of
I Hotel
.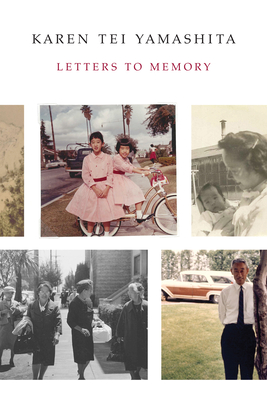 Without conventions of plot and character, authors can explore just about anything; they can delve into ideas, they can play with images, they can follow digressions. They are allowed to fall into the black hole of human consciousness and root around for a while. (Sometimes is seems like about half of
Gravity's Rainbow
is just Pynchon seeing how far he can push an image.) That stylistic freedom also allowed writers to include experiments in form, style, and content in addition to the main plot of their book. To put this another way: a massive amount of exploration is possible when you are no longer beholden to move the plot or character development from point A to point B and some writers put as much of that exploration into single works as they could.
Furthermore, after WWII, artists found themselves, very suddenly, with an entirely different world than was known, experienced, and explored by even just the previous generation. 1927 and 1947 might well have been different planets (at least in the industrialized world) and the same for 1947 and 1987. The nuclear age. The age of mass communication, mass media, and mass entertainment. Electricity in nearly every American house. The shrinking of the globe through advances in transportation. Not only did writers find themselves with a freedom to explore longstanding universal aspects of the human condition in totally new ways, they also found themselves with entirely new human experiences to try and wrap their minds around and then present to the public. And, of course, the technology and economics of writing and publishing massive works changed. Especially in the postwar boom in the United States, publishers could afford to publish 900+ page books and many readers could afford to buy them.
One of those new conditions, at least for the authors of the books I mentioned in my trinity, was that, with the atom bomb and the Cold War, white dudes found themselves existentially vulnerable to distant powers fundamentally indifferent to their personhood.
In some ways, the massive post modern novel (as it has been generally discussed at least) is the story of white men discovering and processing the kind of vulnerability everyone else dealt with forever. This isn't "I might get killed in battle," or the "I might be killed by the elements" that men have fetishized over the years, but the "I might be just minding my own business and have my life ended or destroyed," kind of vulnerability that creates a persistent sense of dread that enshrouds nearly everyone else's lives. With the earlier conflicts, ma dudes felt an inherent element of agency in the risk that surrounded their stories and themselves. If they died in the wilderness, it was because they went into the wilderness and if they died in battle, it was because they went to war, and if they were assassinated by their government, it was because they were revolutionaries. Even the randomness of dying from disease you can at least partition into forces beyond humanity. But with the nuclear bomb, the Cold War, and the paranoia from the Red Scare forward, ma dudes found themselves in a world where another human could cause their meaningless death, where the mistake of another dude could kill them, where they had no agency whatsoever in the vulnerability that surrounded them. Person-driven impersonal death was something new to them. Essentially, they found themselves in an entirely new environment of personhood at the exact same moment when they were also free to write about that new environment without any stylistic or material limitations. There is a reason why DeLillo constantly returns to the image of Lenny Bruce screaming "We're all gonna die," during his stand-up sets during the Cuban Missile Crisis in Underworld.
Narrative and economic freedom plus a slow-motion apocalypse following WWII and
Ulysses
plus a new world of technology is bound to produce a trend of doorstops.
Everyone experienced that radically changing world, not just the white people who had control and access to those changes but, those changes meant different things and felt differently to people outside the hegemony. (I mean, in terms of daily, personal, emotional experience, how different is the dread of being beaten to death because someone thought you looked at a white girl for too long from the dread of wondering if Russia would launch a nuclear attack?) For example, The Cold War between the United States and the U.S.S.R looked a lot different to those living within the United States who did not benefit from those freedoms capitalism was supposed to enshrine. Despite the atrocities committed by the U.S.S.R and communist China, you can see why there would still be appeal to the idea of an international union of those oppressed by colonial and capitalist systems for those who were still essentially experiencing colonialism. WWII made a certain kind of democracy safe for a certain population of people (I might have to add "for a certain amount of time" but our descent into fascism isn't certain yet), but if you were not a beneficiary of kind of democracy or a member of that certain population, the conflict you faced was not between "communism and capitalism" or "communism and democracy" or even "fascism and democracy," but, quite often, between "racist and colonial systems of power and your own life and the lives of those you love." Perhaps this is one reason the massive postmodern novel tended to be written by white dudes: that mode of expression just fit their experiences in way that it did not necessarily fit the experiences of other people. (Makes me wonder what would come from an examination of the differences between Baldwin's essays and Wallace's essays.)
I Hotel
hits every aspect of the massive post-modern novel; the massiveness (600+ pages but at a large trim size), the stylistic experimentation, the presence of the Cold War and its attendant paranoia, the interaction with new technology, the referencing and re-mixing of existing myths and works of literature, and even an exploration of that new Cold War vulnerability, but it hits all of those aspects from a different perspective than Pynchon, Wallace, and Delillo. It's also, just like these other three books, a lot funnier than you would expect and far more heartfelt than a lot of readers expect from postmodernism. There are love stories. There are family stories. And, just like the others, there are stories of regular people trying to figure their shit out in this crazy ass world.
But that different perspective makes
I Hotel
especially important as Yamashita writes from a long standing awareness of that environment of personhood. Which is also, probably why the politics of
I Hotel
, unlike the swirling diffuse explorations in
Gravity's Rainbow
,
Infinite Jest
, and
Underworld,
are direct and overt.
I Hotel
explores the Civil Rights movement directly from the Asian American perspective, depicting the intellectual exploration and activism of various Asian-Americans (a term she also explores) and their allies in San Francisco in the 60s, 70s, and 80s. Where ma dudes approached politics obliquely or through strange lenses and situations, Yamashita interacted with it head on. Which, of course, is part of why
I Hotel
belongs in this canon. For as much, as the 20th century was defined, for certain populations, by new technology and Cold War paranoia, for many other people those currents were subplots in the story about the fight for Civil Rights.
I Hotel
is intellectual and stylistic free play with the other major story of the 20th century besides Cold War paranoia and technological advancement beyond the human spirit: the postwar fight for Civil Rights.
Finally, one of the defining techniques of postmodernism is significance through juxtaposition. Whether it is through painting a soup can, remixing a song, or creating a pastiche through references, part of what made and makes postmodernism important is it's ability to bring disparate images, ideas, and experiences together to reveal underlying similarities and create new meaning. In many ways,
I Hotel
's fundamental technique is juxtaposition. Not only does she put different styles next to each other, and different life experiences next to each other, she also frequently juxtaposes other materials with her original work. In one particularly effective passage, Yamashita frames the story of a young, revolutionary couple as the woman dies of cancer with passages from Ferdinand Marcos's declaration of martial law in the Philippines and excerpts from an interview with Imelda Marcos. Cancer as an easy metaphor is completely re-appropriated into something that speaks to the internal tension of scales of injustice, to be blessed and burdened with a body while being blessed and burdened with a revolution, to know you are just one person living one life while also knowing that everyone is just one person living one life. Through this Yamashita is able to question and confront some of the stereotypes of "revolutionaries" without apologizing for the consequences of devoting your life to "revolution," whatever that is.
When done well, juxtaposition as a literary technique turns a work into a sort of apartment building. Through the coincidence of place, with every incident being a story in and of itself, apartment buildings juxtapose the lives of strangers, creating a space that speaks to the shared experience of being a human being. By making juxtaposition a central technique around a central image of itself, and by setting those juxtapositions within the Civil Rights and revolutionary movements of the late 20th century Yamashita creates one more powerful juxtaposition, a juxtaposition sorely lacking from the other books in my canon, that speaks to a much broader human experience than is represented in ma dudes' great works, and that, potentially, paints a different way forward, both in terms of society and in terms of whatever follows postmodernism: vulnerability and power. There is probably a way to describe
I Hotel
as the story of the fraught love affair between vulnerability and power.
Canons are strange things. For most of our history they have been weapons, tools to assert the dominance of a certain type of expression by a certain type of person and hide everything else from the public view. They have been soldiers for hegemony. But at the same time, there is value in sorting, organizing, and even classifying human creation. There are too many brilliant, worthwhile books for any one person to read them all, so we must create tools that help us choose what work of genius to read next. Canons can be tools for the moment of selection. Furthermore, though I think there is value in reading as diversely as possible as an individual, I think there is also value in widely shared books that can act as cultural touchstones, books that, when we meet new people, we can be fairly confident they've read or are at least aware so we have something of substance to talk about.
That our current canon is so skewed by white supremacy and misogyny does not mean there is no value in an "American canon" or, even better, "American canons," but that we must continue the process of rebuilding our national, mainstream, literary culture to better reflect the diversity of identity, style, and expression actually produced by our culture. A lot of this work has already happened and continues to happen and we have already seen great changes in what is considered "American Literature." But the work continues. I hope elevating Yamashita's
I Hotel
can be part of that work.